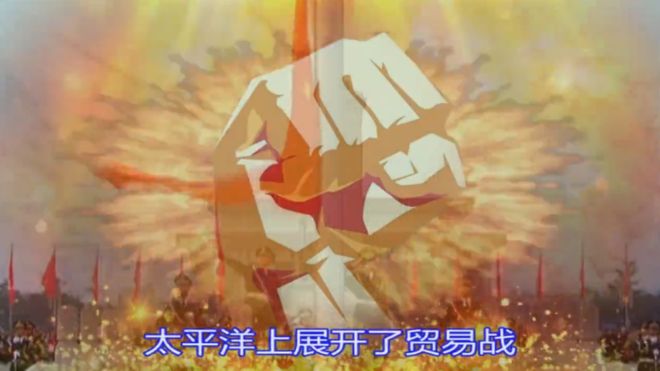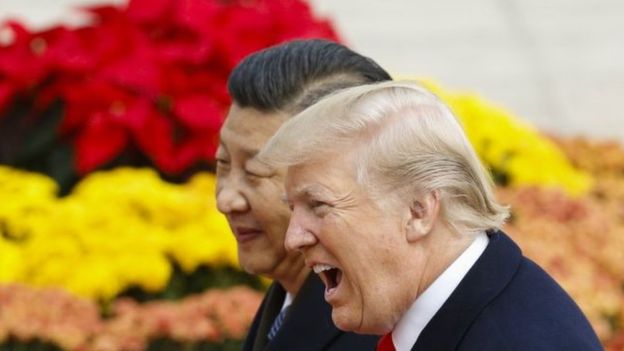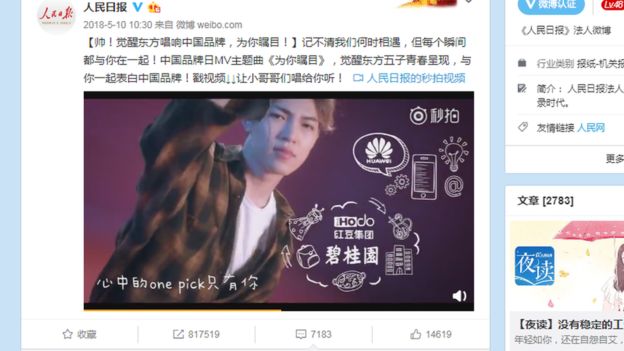 In May last year, official media promoted a song called For Your Attention", featuring a five-member boyband singing about domestic brands and how they are "the pride of China".
The song promoted the idea that China was a rising superpower, and that people no longer needed to buy products from overseas.
And in May 2017, official media widely promoted a multilingual rap by Sichuanese group CD Rev called No to the THAAD – criticising South Korea for working with the US to deploy a now-abolished anti-missile system.
The state has shown it's not afraid to dabble in different genres, and rap in particular has proven popular. During the National Congress in October 2017, the most important political event in the Chinese calendar, China released at least four rap songs.
One, The Letter, signified the changes that China had seen under President Xi Jinping's leadership. The song helped promote Mr Xi's legacy to young Chinese people and solidify his premiership, which he will now hold for another five years, at least.
Original source: https://www.bbc.com/news/world-asia-china-48359002