Chinese President Xi Jinping pledged debt relief to some poorer African nations, attempting to push back against a major criticism of his signature Belt and Road Initiative.
Speaking to the Forum on China-Africa Cooperation on Monday in Beijing, Xi defended the global program to develop roads, railways, ports, pipelines and other trade links. China planned to exempt some African countries from interest-free loans due by the end of the year, Xi said, adding that the relief would be granted to unspecified poor and heavily indebted countries.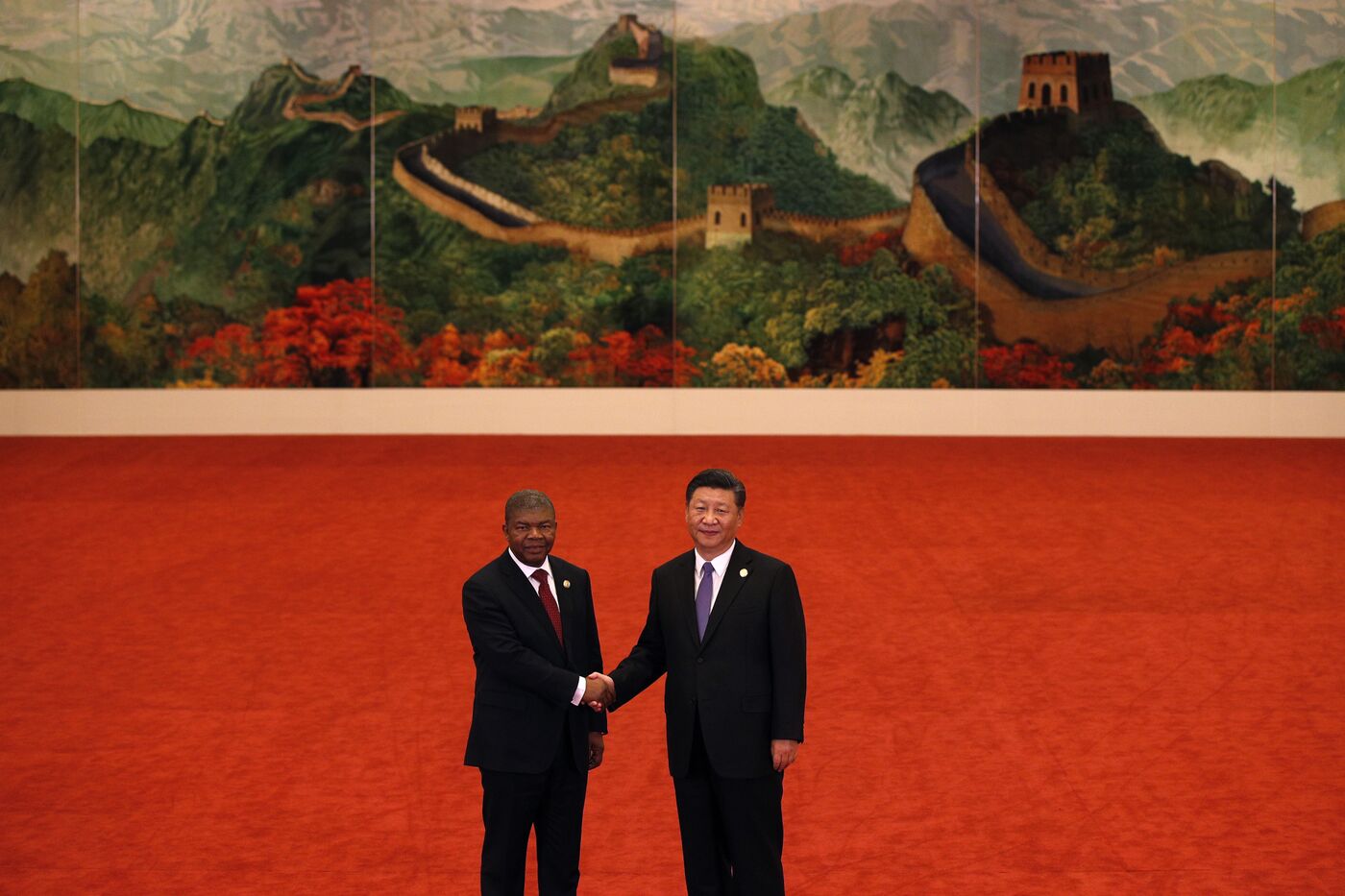 He also announced an additional $60 billion of loans and other financing to follow on a similar amount promised three years ago. The package includes $20 billion of credit lines; $15 billion of grants, interest-free loans and concessional loans; $10 billion for a special fund; and $5 billion to support imports from Africa.
Read: China's Empire of Money Is Reshaping Lives Across New Silk Road
"We will fully honor the promises we have made to our African brothers," Xi told the gathering. Among those present were South African President Cyril Ramaphosa, Ethiopian Prime Minister Abiy Ahmed, Djibouti President Ismail Omar Guelleh and Egyptian President Abdel-Fattah El-Sisi.
In recent months, Beijing has faced criticism about its debt practices from countries ranging from Australia to India, with even some Chinese academics airing doubts at home. Malaysian Prime Minister Mahathir Mohamad warned against "a new version of colonialism" during a visit to Beijing last month after suspending a $20 billion Chinese-built rail project.
Shi Yinhong, a professor of international relations at Renmin University of China, said Xi emphasized both inclusiveness and a desire to ensure projects are viable. "The reason behind these changes is that China's economy is facing new difficulties, China's accumulating lessons in Africa and absorbing some external criticism," Shi said.
While Beijing-backed investment has provided African governments much-needed infrastructure without the West's political and fiscal demands, it has also generated complaints about China's preference for loans and reluctance to use local labor. Such concerns have grown as Xi extended his Belt and Road plan across much of the globe and tied it to his ambition of completing his country's return to great power status.
The White House has called such infrastructure initiatives a challenge to its influence, and is discussing greater infrastructure investment in the Asia-Pacific region with Australia and Japan, although sources of funding remain uncertain.
Read: Trump Balks Over Billions in Secret China Loans to Poor Nations
Africa is a vital front in Xi's fight against such skepticism, receiving $12 billion of Chinese lending in 2015, compared with just over $100 million in 2000, according to data from the China-Africa Research Initiative. Ongoing Chinese-backed investments range from Ivory Coast power plants to a Rwandan airport to a railway in Kenya.
Africa includes some of China's largest suppliers of oil and other commodities, and the tiny nation of Djibouti hosts its first overseas military base. Total trade between China and the continent's nations rose 14 percent last year to $170 billion, according to Chinese data.
In his speech, Xi promised to continue what he called a "five-no" approach for African nations, including not altering developmental paths, not interfering in their affairs, not imposing China's will, not attaching "strings" to financial assistance, and not seeking political gain.
At a business event ahead of the summit, Xi said China had "full respect for Africa's own will" and wasn't interested in forming an "exclusive club."
"China's cooperation with Africa is clearly targeted at the major bottlenecks to development," he added. "Resources for our cooperation are not to be spent on any vanity projects, but in places where they count the most."
— With assistance by Dandan Li
https://www.bloomberg.com/news/articles/2018-09-03/china-promises-africa-debt-relief-as-xi-counters-aid-criticism