The Australian government is being urged to escalate its responses to commercial cyber espionage as a new report finds Chinese hacking of Western trade secrets has rebounded in violation of formal commitments made by President Xi Jinping's regime.
The report from the Australian Strategic Policy Institute has concluded that Chinese theft of intellectual property and other sensitive information – an issue at the heart of a spiralling trade dispute between Beijing and Washington – has persisted and become more advanced.
"China has adapted its approach to commercial cyber espionage, and attacks are becoming more targeted and use more sophisticated tradecraft. This improved tradecraft may also be leading to an underestimation of the scale of ongoing activity," the report states.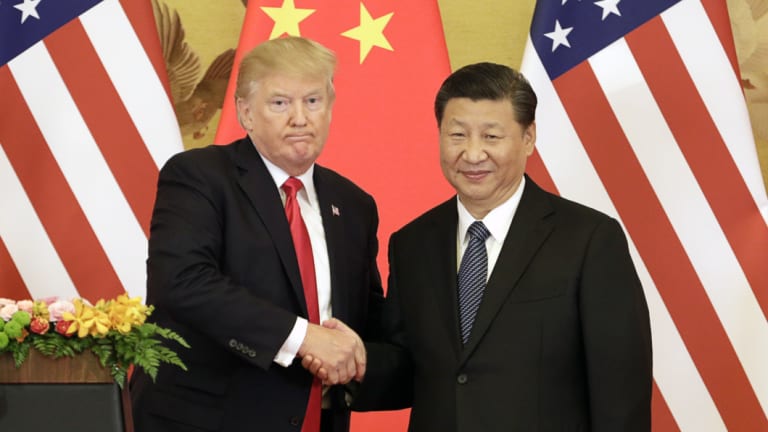 The finding has been published three years after Mr Xi inked an agreement with former United States president Barack Obama promising that neither country would "conduct or knowingly support cyber-enabled theft of intellectual property". A similar commitment was made in a joint communique from G20 leaders and other countries – including Australia in April last year – have since struck their own agreements with China.
The country is "clearly, or likely to be, in breach of its agreements" with the US, Australia and Germany, ASPI's report finds, based on analysis of publicly available information and interviews with government officials.
"While not publicly named, China is regarded as Australia's primary cyber adversary, including in the area of IP theft. The fact that it remains unnamed in public statements from the government is perhaps the start of the explanation of why Australia's policy response so far has been ineffective," concluded Fergus Hanson, head of ASPI's International Cyber Policy Centre, and Tom Uren, a visiting fellow at the centre.
Related Article
"Despite China's commitments to Australia and the limited public evidence of commercial cyber espionage, Beijing doesn't appear to have ceased commercial cyber espionage activities in Australia."
They argue the Australian government should publicly name and shame nations for engaging in economic espionage and partner with allies to "build and sustain pressure on Beijing to adhere to its agreements", with sanctions suggested as a possible punishment for continued breaches.
"This is clear violation of our sovereignty and it's in violation of an agreement that China struck with us so there doesn't seem to be a problem with calling them out," Mr Hanson said.
https://www.smh.com.au/politics/federal/china-persisting-with-intellectual-property-theft-in-violation-of-international-commitments-report-20180924-p505lz.html