China Newsletter
What China Is Reading
Issue 83 – April 1, 2021
Reader Feedbacks to China Newsletter
to improve our China Newsletter!
Editorial
1. The Hong Kong Problem and "De-Deng[Xiaoping]ization"
Wang Dan – Apple Daily Guest Column – March 10, 2021
Hong Kong has become a big prison. Following the arrests of internationally renowned pro-democracy figures such as Joshua Wong and Jimmy Lai, all 47 leading figures of Hong Kong's pro-democracy camp were taken into custody on March 4, 2021, thus overthrowing all the leaders of Hong Kong's civil opposition movement. Even so, Beijing's crackdown continues to intensify. The recently concluded session of the National People's Congress amended Hong Kong's election rules to fundamentally deny Hong Kong people any autonomous power. Such a relentless and fierce attack on Hong Kong has reached the point of absurdity.
In fact, since the passage of the National Security Law in 2020, the pro-democracy camp in Hong Kong has completely withdrawn – either retreated from the political stage or gone into exile – posing much less of a threat to the Hong Kong government and Beijing. At the same time, the international community is very concerned about the fate of Hong Kong, and the United States will continue to use the Hong Kong issue as a bargaining chip. And the United Kingdom, which has been consistently friendly, is in the process of falling out with China. From all these factors, even from the perspective of the Chinese Communist Party's usual style of overbearing brutality and bullying, this hysterical retaliation against Hong Kong seems far more than necessary, to the point of recklessness. Why in the world is the Chinese Communist Party treating Hong Kong so ruthlessly? The reasons are comprehensive, including the Communist Party's lack of self-confidence in completely subduing and winning the faith of Hong Kong, its vengeful mentality due to the loss of face under the impact of the violent anti-extradition protests, its one-sided perspective on the international situation, etc. Another possible factor that I would like to point out here is that Xi Jinping has treated the Hong Kong issue as part of his "de-Deng (Xiaoping)ization" push, and made it a foundation of his own political agenda.
Xi Jinping's desire to "de-Dengize" after taking office was revealed early on. When he proposed that "the achievements of the last thirty years of reform and opening up should not be used to negate the achievements of the first thirty years after the founding of the PRC," he was pointing the tip of the spear at Deng Xiaoping, who was recognized by the Communist Party and the outside world as the "chief architect of reform and opening up." In fact, to belittle the thirty years of reform and opening is to denigrate Deng Xiaoping's historical legacy. The second step of "de-Dengization" is to drastically reverse Deng Xiaoping's signature strategy of "hiding one's capabilities and biding one's time" in foreign policy, engcouraging those in charge of China's foreign affairs to act like "wolf warriors." This is a major revision of Deng Xiaoping's policies. The Hong Kong issue is another front of Xi's "de-Dengization" policy. This is because Deng Xiaoping put forward the policy of "Hong Kong's one country, two systems remains unchanged for 50 years." Whether Deng himself was sincere or not, "unchanged for 50 years" has become one of the main elements of Deng Xiaoping's line. The complete abandonment of "one country, two systems" now is tantamount to abandoning the Deng Xiaoping line on the Hong Kong issue. From reform and opening up, to hide and bide, to "one country, two systems", this series of Deng Xiaoping's political legacy has been removed one by one by Xi Jinping. It can be said that Xi Jinping's "de-Dengization" deployment has been consistent.
Xi Jinping's desire to "de-Dengize" is, in the final analysis, his personal ambition to become the second person in the Communist Party of China (CPC), apart from Mao Zedong, to be designated a "great leader" alongside Mao Zedong. To reach the level of being on par with Mao Zedong, Jiang Zemin and Hu Jintao naturally do not constitute an obstacle, and Xi Jinping, as a "second-generation Red" looks down on "royal relatives on the mother's side" aristocrats, and it is Deng Xiaoping who stands between him and Mao Zedong. As long as Deng Xiaoping's ancestral tablet is not overturned, the history of the Chinese Communist Party must be in the order of "Mao Zedong, Deng Xiaoping, Xi Jinping." Only when Deng Xiaoping's political influence is gradually erased or diluted in the Party's history can Xi Jinping rise to the same level as Mao Zedong. Recently, under his leadership, the propaganda agencies of the Chinese Communist Party suddenly started to talk about "strengthening Party history research", which should be obvious to anyone with a discerning eye that so-called "strengthening research" actually means "rewriting Party history". "The "rewritten" content is naturally aimed at strengthening the relationship between Xi Jinping and Mao Zedong.
The more fundamental reason for Xi Jinping's relentless pursuit of parity with Mao Zedong is that only Mao's rule in the history of the CCP was lifelong. If Xi Jinping can achieve the status of "Mao Zedong's second", establishing his lifelong system will not be a problem. And the Hong Kong issue has become a stepping stone for Xi Jinping to "become the emperor."
Policy
2. From "Bodily Rights" in the Civil Code to Human Rights Under the Advancement of New Technologies
Sun Xiaoxia – China Law Review – December 15, 2020
Why Read This?
The Civil Code of China recognizes "bodily rights" in a series of clauses. It not only systematizes bodily rights, but also presents opportunities for innovation in human rights theory. This paper focuses and expounds on the extension of bodily rights in the Civil Code, arguing that bodily rights are not only about bodily integrity and freedom of movement, but actually includes four main rights, namely, bodily integrity, bodily freedom, bodily information and bodily dignity. This paper – taking the body as its basis – addresses the risk of illegality and unconstitutionality in collecting and identifying biological information. It also argues that the respect and protection of bodily rights depends on the progress of the concept of bodily ethics.(Read the full text)
Policy
3. Yiwu Live: Why is Power Limited When There is No Shortage of Electricity? Why Are Companies Scrambling for Diesel Generators?
Wu Chao – Southern Metropolis Weekend – December 19, 2020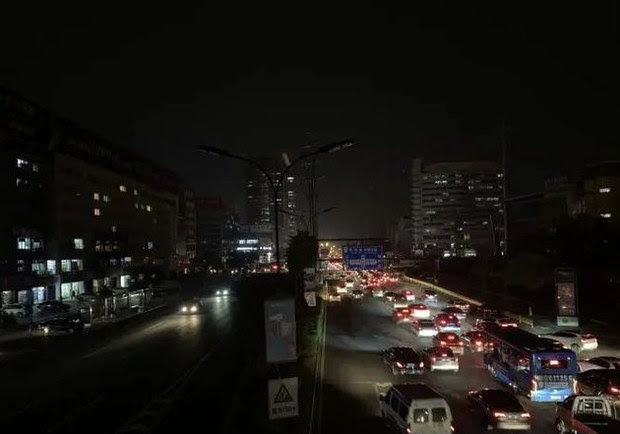 Why Read This?
According to Xinhua News Agency, the National Development and Reform Commission responded on December 17, 2020 that Zhejiang's current electricity supply can protect the province's electricity demand, there is no shortage of electricity supply; some places have taken measures to limit electricity consumption in order to promote energy conservation and emission reduction. In the context of power restrictions in response to energy conservation and emission reduction, the lease or purchase of diesel generators to resume production, but also produced another more difficult problem – environmental pollution.(Read the full text)
Politics
4. Is Biden's Proposed Nomination of a Chinese-American Female Lawyer as U.S. Trade Representative a Good Thing for China?
Fang Junyi – Thought Current – December 11, 2020
Why Read This?
President Joe Biden intends to nominate Catherine Tai, a Chinese-American attorney, to replace Robert Lighthizer as U.S. Trade Representative. The author believes that both Biden and his appointment of a Chinese-American trade representative should maintain a cautious approach to U.S. trade policy toward China, as trade friction between the U.S. and China is a structural conflict that is difficult to adjust in the short term. We should seek countermeasures in a cautious manner, rather than pin our hopes on a change in the U.S. government's attitude.(Read the full text)
Politics
5. The Future of China's Innovation in a Changing World
Zheng Yongnian – International Perspectives on China – December 11, 2020
Why Read This?
The last Cold War, between the United States and the Soviet Union, lasted for half a century. So we have to think about the next half century, not just the next five or ten years. Academics, government officials, and entrepreneurs alike must think about the question: What is the next step? Changes in the international environment have also led to changes in the domestic environment, and the country has recently proposed a double cycle, that is, a domestic and international cycle, with the domestic cycle as the mainstay. In such a situation, we must think about the future direction, we can not misjudge the direction of things.(Read the full text)
Politics
6. Trump's Difficult Legacy is Inextricably Linked to Biden's China Policy
Cui Liru – Political Science and International Relations Forum – December 28, 2020
Why Read This?
Four years ago, Trump, a major property developer, raised the anti-establishment banner as an outsider and unleashed a populist political storm in the United States, subverting the Washington Establishment and changing U.S. foreign policy in the process. However, the change of ownership of the White House does not mean that a new chapter will be opened in American politics and foreign policy. The enormous changes brought about by Trump's four years in office are not just a personal legacy that will be left behind. As a far-from-unfinished part of the historical process of American political change, this political legacy will continue to have a significant impact on Biden's four-year tenure, including his foreign policy.(Read the full text)
Society
7. Chinese Divorce Rate is Over 63%? What is the Real Situation?
Zhai Zhenwu, Liu Wenli – Southern Metropolis Observer – December 2, 2020
Why Read This?
We found that behind all the shocking discussions is the misunderstanding and misuse of marriage indicators by many discussants, who regard proportional indicators and ratio indicators as rate indicators. For example, the 63% divorce rate reported in the media is not the divorce rate, but the divorce to marriage ratio. So what is the meaning of marriage rate, divorce rate and divorce marriage ratio? And do these indicators reflect the true state of marriage in China?(Read the full text)
Society
8. Has Digital Technology Exacerbated Social Inequality?
Fang Kecheng – Southern Metropolis Observer – December 12, 2020
Why Read This?
When the Internet first appeared, people had high hopes that this new technology would break down the accumulated stereotypes of the offline world and bring about a richer, freer and more equal society. Today, decades later, the early utopian imagination has been shattered. It can even be said that instead of smoothing out social inequalities, digital technology has exacerbated the divisions between people. How did this happen? Is there a possibility of change?(Read the full text)
Finance and Business
9. A Jiangsu Businessman's Decade of Doing Government Business: Attracting Scientific and Technological Talent, Obtaining Government Subsidies, Most Projects Fail
Feng Ye, Feng Congying – Southern Metropolis Weekend – December 13, 2020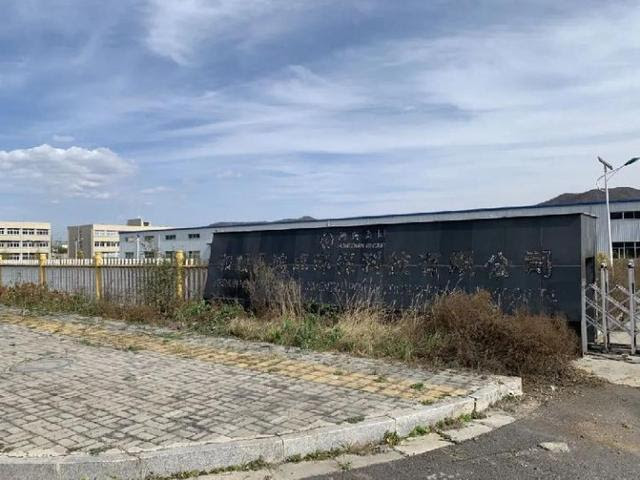 Why Read This?
In the past decade, Ma Juntao's business map has been extending across the country, using the same approach – recruiting domestic and foreign technology talent, landing in third- and fourth-tier urban development areas, and setting up companies. The local government has granted land and money, but many of them have received a broken project. An old couple living in this piece of broken buildings. Jiangsu Hongdian owes his son the money for the project, the son has gone to Nanjing to ask for the debt five or six times, but never paid, they had to help his son to keep the land. After the project collapsed, most local governments have chosen to remain silent. Even Hongze County and Liyang City, where the lawsuit was filed, did not see the public verdict.(Read the full text)
Finance and Business
10. What Does the Wealth Inequality in Developed Countries Tell Us?
Li Shi, Tao Yanjun – Southern Metropolis Observer – December 16, 2020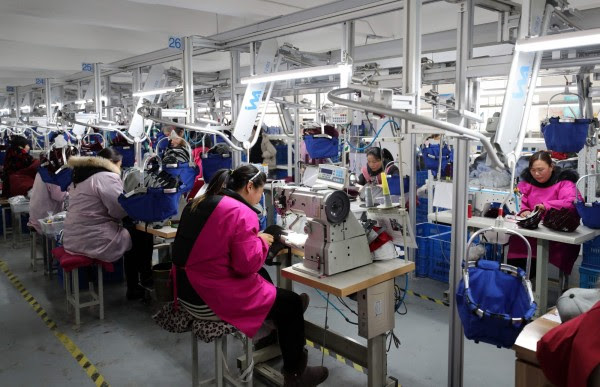 Why Read This?
Economic globalization, as well as dramatic changes in government public policies, are the main reasons for the polarization of wealth distribution in developed countries. They have not only changed the global pattern of benefit distribution and affected the distribution of benefits between countries, but have also had a significant impact on the distribution of income and wealth within developed countries. The authors identify the reasons for the widening gap in wealth distribution in some developed countries, and explain the consequences of the unequal distribution of wealth and its negative impact on economic and social development.(Read the full text)
Finance and Business
11. The Sudden Death of a Pinduoduo Employee: Why is Life for Chinese Growing More and More Exhausting?
Stinking Ninth Category Finance and Business – Sanlian Life Magazine – January 6, 2021
Why Read This?
A Pinduoduo* employee died suddenly on the way home after working all night. The 996 (work 9 a.m. – 9 p.m. six days a week) overtime work culture in Internet companies is becoming more and more intense. Two years ago, employees of Internet companies were still shouting "work overtime 996, get sick go to ICU [Intensive Care Unit]." Now this 22-year-old woman did not even have an opportunity to enter the Intensive Care Unit [ICU] before she died. But as with most Internet hot topics of conversation, the 996 phenomenon quickly faded from memory. This time the sudden death of a Pinduoduo employee reveals that the Internet company's 996 overtime work culture is not only not ameliorating, but in fact is still escalating.
* Pinduoduo Inc. is the largest agriculture-focused technology platform in China, serving 788 million active buyers as of March 2021. It has created a platform that connects farmers and distributors with consumers directly through its interactive shopping experience. In 2019, nearly 600,000 merchants sold farm produce through Pinduoduo. That translated to some 12 million farmers who supplied their fruits and vegetables to the merchants. In August, Pinduoduo pledged to sell $145 billion worth of farm produce annually by 2025. (Read the full text)